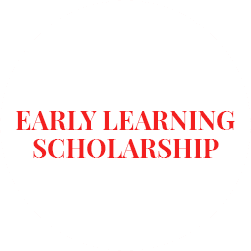 Affordable Early Learning Initiative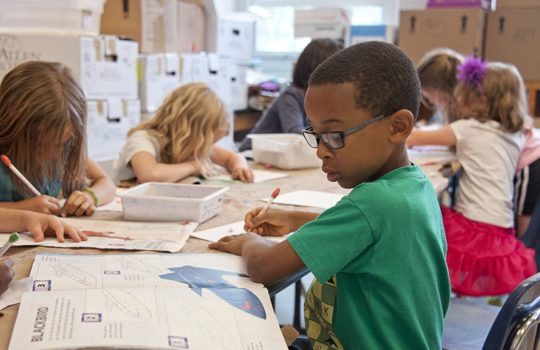 There is one goal for our HAND-UP tuition assistance scholarship program:  To help parents in Sumter, Lake and Marion Counties in Florida to provide quality early learning for their children from birth to 3- to 4 years of age, until they qualify for federally-funded VPK.  To do this, we partner with quality early learning centers in these three counties, and provide a HAND-UP to those hard-working families who are not currently receiving government pre-K assistance, and who are struggling to pay for preschool tuition for their children.  We offer $160 per month per child enrolled in our program to their quality early learning centers in order to help offset the cost of pre-school care for each qualifying child from birth to 3 or 4 years of age (until VPK qualification).  Families can qualify for our assistance based on an application, financial criteria and an interview.
The purpose of this program is to help ALL children become their best selves by promoting personal life skills education and good health habits during their early, most formative years of childhood.  We at the Santoro Education Lifeskills Foundation strongly believe, and scientists and economists concur, that investing early in ALL of our children will result in a strong foundation upon which they can build.
"A building built on a weak foundation will always need repair.  This is also true of a person's character.  Let's invest in every child's foundation so we don't have to spend time and money on repairs later. " – Joe Santoro
If you are working but struggling to pay for quality early learning for your preschoolers who are already in a quality early learning center, and if you are not currently receiving government assistance for this, please contact us and let us know the name of the center your child is in.  We'll contact the center directly about participating in our program.
You can download our Hand-Up Assistance application by clicking here.
If you work for a quality early learning center in Sumter, Lake or Marion County, Florida and would like additional information about how your center can offer our HAND-UP Tuition Assistance Program to your enrollees, please click here to go to the DOCUMENTS page of this site for informational flyers that outline how our program works, as well as the documentation we require from applicants.  Or, simply reach out to us on our "contact us" page and let us know of your interest; please include your center's name, address and telephone number, and the name of the person to contact there.   We'll be happy to send you further information about our program and the participation requirements.
How to use santorofoundation.org
This website is a free resource of material to help improve your social and emotional intelligence.  The material on this website ranges from individual "sayings" to a full curriculum program called Alive2Thrive.  To help you become your best self, please review all this site has to offer.  It is important you pass this site along to others so they can be the best they can be and by doing so we will build the best society.