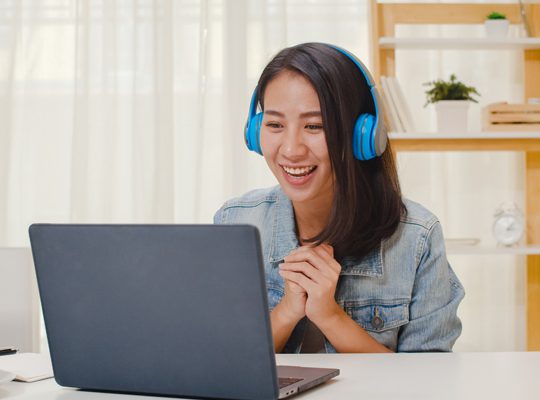 I hope you enjoy these short sayings I have collected over many years. These sayings have helped me stay focused on what's important; also, based upon my life experiences, there are a few here that I have made up myself. As you read them, you'll know which ones will be important to you.
Sometimes a word or phrase can get you going, such as when someone tells you to have a nice day.  When you respond with something positive, such as "I will", or "You too", both phrases are positive and your responses can change your attitudes. This can be a first step in demonstrating how having important personal life skills can change the trajectory of your day -- and your life.  Enjoy and thrive!
Practice the 3 P's; pleasant, personable, and persistent.
Study while others are sleeping; work while others are loafing; plan while others are playing; and dream while others are wishing.
It's amazing what you can accomplish if you don't care who gets the credit.
Determination and perseverance are the ingredients of achievement.
Winners do what losers don't want to do.
What you think, you will become.
Discipline is the bridge between goals and accomplishments.
Well done beats well said. 
90% of our problems in the world are due to lack of communication.
A full life is not determined by how long you live, but by how well you live.
A hug is a perfect gift -- one size fits all and no one minds if you return it.
A man's ability is usually rated by what he finishes, not by what he starts.
A man's mind, once stretched by a new idea, never regains its original dimensions.
A person who is all wrapped up in himself is overdressed.
A ship in the harbor is safe, but that's not what ships are built for.
A smile is contagious; be a carrier.
A smile is something that adds to your face value.
About the only thing that comes without effort is old age.
Anyone who doesn't think there are two sides of an argument is probably in one.
Applied knowledge is power.
Be careful if you stretch the truth, it might snap back.
Be careful what you pray for, you might get it.
Be generous with praise but cautious with promises.
Be prepared. You'll never get a second chance to make a good first impression.
Be very careful if you don't know where you are going because you might get there.
Be yourself -- everyone else is already taken.
Begin somewhere. You cannot build a reputation on what you intend to do.
Being a male is a matter of birth, being a man is a matter of age, and being a gentleman is a matter of choice.
You can't give a hug without getting one in return.
Common sense is not all that common
Compete against yourself in life's race. Be less concerned with competing against others.
Cooperation is spelled with two letters—WE.
Counting time is not as important as making time count.
Defeat never comes to any person until they admit it.
Do it by the book… But be the author.
Don't allow the phone to interrupt important moments. It's there for

your

convenience, not for the caller's.
Don't be afraid to say I'm sorry.
Don't be fooled. If something is too good to be true, it probably is.
Don't compromise yourself. You're all you got.
Don't fight the battle if there's nothing to win.
Don't kid yourself; tell the truth to yourself as well as to others.
Don't let your possessions possess you.
Don't major in minor things
Don't think a higher price always means higher quality.
Don't waste time learning the "tricks of the trade." Instead, learn the trade.
Don't walk when you can run.
Don't worry about the things you can't change.
Each man can interpret another's experience only by his own.
Evaluate yourself by your own standards. Not someone else's.
Even if you're on the right track, you'll get run over if you just sit there.
Everything has its beauty, but not everyone sees it.
Excellence is the end result of a job well done.
Fill your life with experience, not excuses.
Flexible people never get bent out of shape.
Focus 90% of your time on solutions and only 10% of your time on the problems.
Forgive honest mistakes.
Give advice only when asked.
Give people a second chance, but not a third.
Give the world the best you have and the best will come back to you.
Good advice is hard to give but even harder to follow.
Good habits are the shortest route to the top.
Good intentions are not a substitute for action.
The greatest legacy is not what we

leave

for people, but what we

believe

in people.
He who makes no mistakes makes nothing.
A house is made of walls and beams. A home is made of love and dreams.
Humor yourself and others.
I have never in my life learned anything from any man who agrees with me.
I'd rather look back at my life and say "I can't believe I did that" instead of saying "I wish I did that".
I've learned that, ultimately, takers lose and givers win.
If I don't try new things, I won't learn new things.
If there are no problems, there will be no opportunities.
If there are no ups and downs in your life, that means you're dead.
If you are still talking about what you did yesterday, you haven't done much today.
If you can't beat them, join them, and then beat them.
If you care, it shows.
If you do not ask, the answer will always be no.
If you do not go after what you want, you'll never have it.
If you do what you like you'll do it well, and you will get paid well.
If you don't know what you want from life, what do you think you'll get?
If you don't try new things, you won't learn new things.
If you don't understand yourself, you don't understand anybody else.
If you keep doing what you've always done, you'll keep getting what you've always gotten.
If you know why you failed, you can no longer call it a failure.
If you obey all the rules, you'll miss the fun.
If you put fences around people, you get sheep.
If you smile at people they will almost always smile back.
If you try to please everyone, somebody is not going to like it.
If you wait until retirement to really start living, you waited too long.
If you want to enjoy life, take yourself a little less seriously.
If you were too strong for some people, that's their problem.
Ignoring the facts does not change the facts.
In a world where you can be anything be kind.
In the end, we only regret the chances we didn't take, the relationships we didn't have, and the decisions we waited too long to make.
In the process of becoming beautiful, it is best to start from the inside and not the outside.
It is impossible to accomplish anything worthwhile without the help of other people.
It is impossible to teach without learning something yourself.
If it's worth doing, it's got to be done right.
It's better to sleep on things beforehand than be wide awake about them afterward.
It's better to walk alone than with the crowd going in the wrong direction.
It's easier to fight for your principles than to live up to them.
It's easier to get into something than to get out of it.
It's easy to be critical about something you've never experienced.
It's never too late to be what you might have been.
It's not what you have in your life but who you have in your life that counts.
It's not what you say it's how you say it.
It's not whether you get knocked down, it's whether you get up.
It's easier to keep up than to catch up.
Just because you've gotten the last word doesn't mean you've won the argument.
Keep your words soft and tender, because tomorrow you may have to eat them.
Knowledge is power.
Don't look backward, unless you plan on going that way.
Learn from the mistakes of others, you can't live long enough to make them all yourself.
Learn to listen, listen to learn.
Learn to listen. Opportunities sometimes knock very softly.
Let people know what you stand for and what you want to stand for.
Life is not a dress rehearsal -- make it count.
Life is not tied with a bow, but it's still a gift.
Life is the greatest bargain; we get it for nothing.
Live for today, plan for tomorrow, and the future will take care of itself.
Look back to learn. Look forward to succeed.
Look for the evidence before you make up your mind.
Love one another.
Make a customer, not a sale.
Make time for people in your life. It will not always be there.
Making a living is not making a life.
Many receive advice, but only the wise profit from it.
Move simply, speak kindly, care deeply, and love generously.
Multiple projects lead to multiple successes.
Never believe a few caring people can change the world. Indeed that's all who ever have.
Never burn your bridges you'll be surprised how many times you have to cross the same river.
Never overestimate your power to change others.
Never pay for a job until it's completed.
Never ruin an apology with an excuse.
Never underestimate the power of a kind word or deed.
No problems, no opportunities.
No, simply means begin again at one level higher.
Nothing holds more power over one's body than beliefs held in the mind.
Nothing in life is to be feared only to be understood.
Nothing is easy for the unwilling.
Nothing is so simple that it cannot be misunderstood.
Nothing of value comes without effort.
Of all the things you are, your expressions are the most important.
One of the best feelings in the world is knowing that your presence and absence both mean something to someone.
One of the best ways to persuade others is with your ears.
One's greatest wealth is the freedom to choose.
Out of sight out of mind.
Patience is a virtue, but persistence to the point of success is a blessing.
Patience is the best remedy for every trouble.
People may doubt what you say, but they always believe what you do.
People only make progress when they stick their necks out.
People with goals succeed because they know where they are going.
Potential is interesting, performance is everything.
Praise performance well done.
Purpose is what gives life meaning.
Putting your best foot forward at least keeps it out of your mouth.
Read carefully anything that requires your signature. Remember, the big print gives it and the small print takes it away.
Regardless of the situation, react with class.
Regrets for the past are a waste of spirit.
Remember, everyone you meet wears an invisible sign. It reads, "Notice me and make me feel important".
Remember,

how

you say something is as important as

what

you say.
Remember that much truth is relative…
Remember that no two things are ever the same.
Remember the more you know, the less you fear.
Respect cannot be learned, purchased, or acquired, it can only be earned.
Self-pity is a waste of time.
Smart people know what they don't know, and ask for help.
Spend your life lifting people up, not putting people down.
Stop thinking in terms of limitations and start thinking in terms of possibilities.
Strive for excellence, not perfection.
Success seems to be largely a matter of hanging on if the others have let go.
Take care of your body. It's the only place you have to live.
Take care of your reputation, it is your most valuable asset.
Take your time and don't be afraid to change your mind.
The best place to find a helping hand is at the end of your arms.
The best way to appreciate something is to be without it for a while.
The best way to be understood is to be understanding.
The best way to forget your own problems is to help someone else solve theirs.
The biggest game is not football or basketball, it's LIFE.
The definition of insanity is doing the same thing over and over again and expecting a different result.
Going the extra mile puts you miles ahead of your competition.
The guy who "has it all" might be the one who stands out in a crowd – but the guy who

gives

his all is the one who stands out in the world.
The happiest people don't have the best of everything, they just make the best of everything.
The journey of 1000 miles starts with the first step.
The mind, like a parachute, functions only when open.
The more proactive you are, the less reactive you need to be.
The one thing worse than a quitter is a person who is afraid to begin.
The only easy discussions are the ones without options.
The only people you should ever want to get even with are those who have helped you.
The only person who saves time is the one who spends it well.
The person who knows everything has a lot to learn.
The person with the biggest dream is more powerful than the one with all the facts.
The reason we have two eyes and one tongue is so we see twice as much as we speak.
The road of life is always under construction.
The road to success is dotted with many tempting parking places.
The secret to life is to know who you are and where you are going.
The surest way to get somewhere is to know where you are going.
The surest way to go broke is sitting around waiting for a break.
The true measurement of a man is how he treats someone who can do him absolutely no good.
The wishbone will never replace the backbone.
There are no misunderstandings; there are only failures to communicate.
There are two mistakes you can make along the road to truth; not going all the way, and not starting.
There is always, always, always something to be thankful for.
There is no adversity so great that it cannot be turned into an advantage.
There will never be another day like today. Make the most of it.
Think big thoughts, but relish in small pleasures.
To accomplish great things we must not only act, but also dream; not only plan, but also believe.
To be successful, you must decide exactly what you want to accomplish and then resolve to pay the price to get it.
To hear you must listen with your ears and not your eyes.
Treasure people by the size of their hearts, not the size of their bank accounts.
Treat everyone with respect, and get respect in return.
Truly wise men share their wisdom with those who are younger.
Trust everyone, but cut the cards.
Understand the difference between fact and opinion.
Understand the difference between the concrete and the abstract.
Unless we change our direction we are likely to end up where we are headed.
Use words carefully. Words matter.
Vision with actions changes things.
Vision without action is only a dream.
Volunteers are unpaid not because they are worthless, but because they are priceless.
Watch for big problems. They disguise big opportunities.
We can't learn unless we listen.
LIFE is the biggest game.
Whatever I love to do, I do it well.
When you begin to dislike someone, do something nice for them.
When you forgive you heal, when you let go you grow.
When you know all the answers, you haven't asked all the questions.
When you make a comment you build hope. When you keep it you build trust.
Why do you think you were born with two ears and one mouth? You learn more when you listen.
Why not learn to enjoy the little things, there are so many of them.
Wisdom is wasted on the old if not passed on to the young.
Worry is a misuse of the imagination.
You are a product of your environment.
You are never too old to try something new.
You are not a product of your circumstances; you are a product of your decisions.
You are the company you keep.
You can always find something good out of something bad.
You can't buy time.
You can't feel something you don't know.
You do not have to see the whole staircase, just take the first step.
You don't make many mistakes with your mouth shut.
You have not only the

right

to be an individual, you also have an

obligation

to be one.
You leave a little piece of yourself with everyone you teach.
You may be disappointed if you fail, but you are doomed if you don't try.
You may have to fight a battle more than once to win it.
You never know how strong you are until being strong is the only choice you have.
You shouldn't speak unless you can improve the silence.
You will become as small as your controlling desires; as great as your dominant aspirations.
You can never get hurt by something you don't say.
How to use santorofoundation.org
This website is a free resource of material to help improve your social and emotional intelligence.  The material on this website ranges from individual "sayings" to a full curriculum program called Alive2Thrive.  To help you become your best self, please review all this site has to offer.  It is important you pass this site along to others so they can be the best they can be and by doing so we will build the best society.