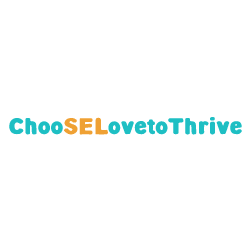 Helping You Navigate Difficult Times

Daily Action Steps For Conquering Adversity
In response to some of the social and emotional stress that many Americans felt as a result of the Covid-related lockdowns and the related isolation in 2020, we asked our partners at the Jesse Lewis Choose Love Movement and the University of South Florida to help us create the SEL ChooseLoveToThrive tips shown below.   These are great tips and pointers that anyone can use to help them cope in very difficult times.  We hope you will review and use these, and share them with others, too!
HOW TO STAY ENGAGED WITH DIVERSITY
Have you noticed that your drive for change is waning? This is not surprising as...
ACKNOWLEDGE YOUR THOUGHTS
Are you feeling consumed by your thoughts? Would you like to feel more content wit...
THE MEANING OF FORGIVENESS - A PHOTO
Have you considered how forgiveness might benefit your life? Discover what...
Do you need a fun break where you have time to reflect? Watch a movie that...
Want to show someone you care? How do you feel when someone surprises you with an act of genuine...
CONSIDER YOUR OWN WELL-BEING
Are you okay? When was the last time you asked yourself that? Take the time to...
REMEMBER TO MANAGE YOUR STRESS
Are you feeling particularly stressed out right now? That's perfectly normal give...
With the support of a team, we are even more powerful than when we are alone....
DO SOMETHING FOR YOURSELF
Have you been taking care of yourself? Take the time to do something for yourself...
REFLECT ON ALL ASPECTS OF A SITUATION
Are you having a hard time understanding what's going on around you? Take a...
HOW TO KEEP YOURSELF MOTIVATED
Have you been feeling uninspired or indifferent lately? Engaging in activitie...
SHARE WHY YOU CARE ABOUT PEOPLE DIFFERENT
Spread love! Spread knowledge! Celebrate differences! "We are all...
How are you REALLY feeling? With everything happening in the world right now, many...
HOW TO BUILD SELF-EFFICACY
Do you want to be a self-esteem superhero? Learn how to build self-efficacy.
HOW TO LEARN FROM YOUR MISTAKES
Want to use your mistakes to your benefit? Learn how optimistic thinking can help.
Have you always wanted to learn a new skill? Speaking French, gardening,...
HOW TO BUILD RELATIONSHIPS
Want to make your social circle a bit bigger or build stronger connections with...
HOW TO BUILD COPING SKILLS
Is it difficult to let go of emotions after an upsetting or stressful situation?...
Are you feeling overwhelmed? Do you feel run down, in need of a...
THINK ABOUT HOW YOU THINK
Have you ever stopped to reflect on your thinking process? You'd be surprised...
REPLACE AN ANGRY THOUGHT WITH A
Have you seen angry thoughts appearing in your mind lately? Shift that...
MAKE SIGNS SAYING #CHOOSELOVE
Do you want to spread the love? Inspire others? Display your passion and teach...
Are you ready for some self evaluation? Recognizing our own faults can be hard but...
TAKE TIME TO YOURSELF TO DECOMPRESS
Have you been feeling overwhelmed and exhausted from all of the current event...
HAVING A CHALLENGING CONVERSATION
Challenging conversations help us grow and learn from one another. Want to have...
LEARN FROM PAST MISTAKES & FORGIVE
Have you engaged in actions or words in your past that you now regret? It's time to...
AN OPPORTUNITY FOR SELF-REFLECTION
Take time to reflect on your thoughts, feelings, and actions during this time of...
Are you unsure about what you can do? Listen. Actively educate yourself on the...
Are you feeling unsure about what you CAN do? Reach out! Say Hello, Ask what can...
BEAT FEAR BY REMEMBERING YOUR
Have you been feeling discouraged and fearful lately? Lift that cloud of fear...
COMPLIMENT SOMEONE YOU LOVE
"Everyone likes a compliment." – Abraham Lincoln As Honest Abe so...
TAKE TIME TO YOURSELF TO DECOMPRESS
Have you been feeling overwhelmed and exhausted from all of the current event...
ANONYMOUS ACT OF KINDNESS
Amelia Earheart, an inspiration who was the first woman to fly a plane over
"One isn't necessarily born with courage, but one is born with potential. Without...
WRITE A KIND NOTE TO A FAMILY MEMBER
"Our task must be to free ourselves… by widening our circle of compassion to...
BREAK IT DOWN WHEN FRUSTRATED
"How we decide to react to what is thrown at us is what determines our level of...
WRITE THREE THINGS THAT WENT WELL TODAY
Being grateful doesn't only have to happen on Thanksgiving day or any...
STEP OUTSIDE OF YOUR COMFORT ZONE!
Dr. Seuss is encouraging us to try things that are new to us. When we step outside of...
Famous writer, Mark Twain, once said, "Kindness is a language which the deaf ca...
TAKE RESPONSIBILITY FOR YOUR ACTIONS
Bryant H. McGill, a best-selling author, once said, "There is no love without...
Ralph Waldo Emerson – "Cultivate the habit of being grateful for every good thing...
Nick Bland's book The Very Brave Bear shows how being courageous and...
"My mission in life is not merely to survive, but to thrive; and to do so with
REFLECT ON TIMES YOU HAVE BEEN FORGIVEN
We are all human, and so we all make mistakes sometimes. As Bruce Lee...
TAKE A BREAK TO SELF APPRECIATE
"Today you are you! That is truer than true! There is no one alive who is you-er tha...
Nelson Mandela once said, " I learned courage was not the absence of fear, but the...
START A SELF-COMPASSION JOURNAL
Rachel Joy Scott, writer and advocate for compassion, once wrote, "Compassion is...
When you forgive someone for hurting you, it doesn't mean you've forgotten the...
MAKE A GRATITUDE HEART TO CARRY AROUND WITH
K. Hallinan's book I'm Thankful Each Day talks about a lot of things on Eart...
As Walt Disney once said, "All our dreams can come true…if we have the courage to...
TAKE FIVE MINUTES FOR YOURSELF
"Self-care is never a selfish act—it is simply good stewardship of the only gift I...
"For every minute you remain angry, you give up sixty seconds of peace," said...
THINK OF 5 THINGS YOU TAKE FOR GRANTED BUT
Ziad Abdelnour once said, "Learn to appreciate what you have, before time make...
Mr. Thomas was feeling blue. He was staying home in his nest atop the highest tree in...
WRITE YOURSELF A KIND LETTER
Jack Kornfield, a best-selling American author once said, "If your compassion does n...
Maya Angelou once said, "You can't forgive without loving. And I don't mean...
SHOW 3 THINGS THAT BRING YOU JOY
When Toni Morrison was a teacher, she told her students, "When you get...
"Our deepest fear is not that we are inadequate. Our deepest fear is that we are...
HIDE NOTES OF POSITIVE AFFIRMATION
What are positive affirmations? Positive affirmations are sayings tha...
Ernest Hemingway, an American writer, once said, "When people talk, listen...
Michelle Obama once said, "We learned about gratitude and humility – that so many...
TELL SOMEONE YOU LOVE THEM
Mark Twain once said, "Courage is resistance to fear, mastery of fear, not...
Mr. Thomas was a hummingbird who often flitted about, spreading happiness and smiles to h...
Martin Luther King, Jr. once said, "We must develop and maintain the capacity to...
As Mufasa, from The Lion King, once said, "Remember who you are." At times man...
DRAW YOURSELF AS A SUPERHERO
As Superman once said, "There is a superhero in all of us. We just need the courage...
WRITE SOMEONE A LETTER OF ENCOURAGEMENT
Maya Angelou once wrote, "People will forget what you said, people will forget what you did, but people will nev...
WRITE A FORGIVENESS LETTER TO SOMEONE WHO
As Tyler Perry once said, "It's not an easy journey, to get to a place where you forgive...
Mr. Rogers, an American icon who is known for his ability to bring positivity to others,...
As Superman once said, "There is a superhero in all of us. We just need the courage...
When we are compassionate, we are deliberately showing how...
WRITE A JOURNAL ENTRY THAT FOCUSES ON THE
Maya Angelou once wrote, "Forgive yourself- no one else will." It can be so easy to...
Albert Schweitzer, a theologian, philosopher, and physician who received the...
Maya Angelou, beloved American poet and educator, once wrote, "If one...
Compassion is defined as the feeling of deep sympathy and acknowledgment of...
Mark Twain, author of the American classics The Adventures of Tom Sawyer and The Adventures of...
Maya Angelou once wrote, "The ship of my life may or may not be sailing on calm...
John Wooden, former UCLA Basketball Coach once said, "The true test of a man's...
Have come across challenges lately that left you feeling like giving up on...
CONSIDER OTHERS' WELL-BEING
What can you do for others? During this pandemic, create a list of things that show consideration for other...
PRACTICE RESPECT! AVOID BEING DISRESPECTFUL
Treat others the same you want to be treated. Make an action plan that includes...
TELL SOMEONE WHAT YOU LIKE ABOUT THEM
Want to be there for a friend, but not sure how to start? Lift their mood and yours by...
HOW TO PRACTICE SELF-DISCIPLINE
Is it difficult to stay on-top of everything? Are you having trouble staying motivated i...
BUILD RECIPROCAL RELATIONSHIPS WITH
Do you feel supported by your community? Building reciprocal relationships is...
PRACTICE RELATIONSHIP BUILDING
Are you finding it hard to build relationships with others due to past/present...
RECIPROCAL RELATIONSHIPS WITH
Do you wish your relationships were different? Are you looking for ways to...
BUILD RECIPROCAL RELATIONSHIP WITH
Do you feel like you could have more support at your school/job? Do you also not...
Do your goals seem out of reach? Do you have difficulty seeing your goals? Take the...
DEVELOP YOUR ORGANIZATIONAL SKILLS
Would you like more peace of mind & less daily life stress? Organizational skills...
Want to improve your mood with gratitude but having difficulty remembering to...
How to use santorofoundation.org
This website is a free resource of material to help improve your social and emotional intelligence.  The material on this website ranges from individual "sayings" to a full curriculum program called Alive2Thrive.  To help you become your best self, please review all this site has to offer.  It is important you pass this site along to others so they can be the best they can be and by doing so we will build the best society.